I was going to use the black fairing previously posted but the bike came with many new take off parts that are the original color and paint from a 1983 FXRT. I have decided to use the parts that came with the bike. Included was a red fairing in excellent condition. The windshield is pretty dirty from sitting around but the one on the black fairing is in good shape and will be put on this fairing. More body work pictures to follow.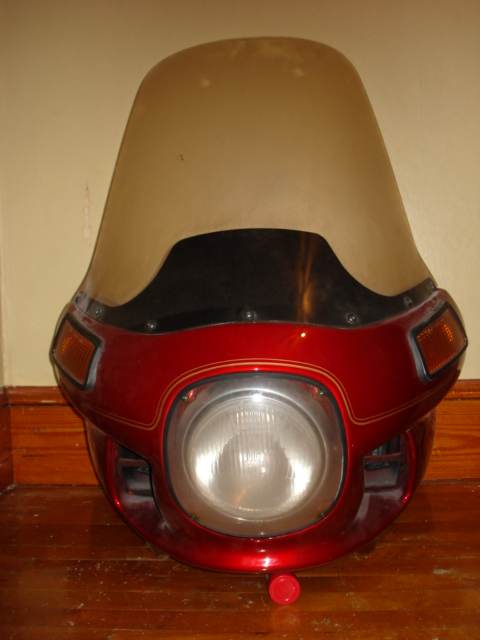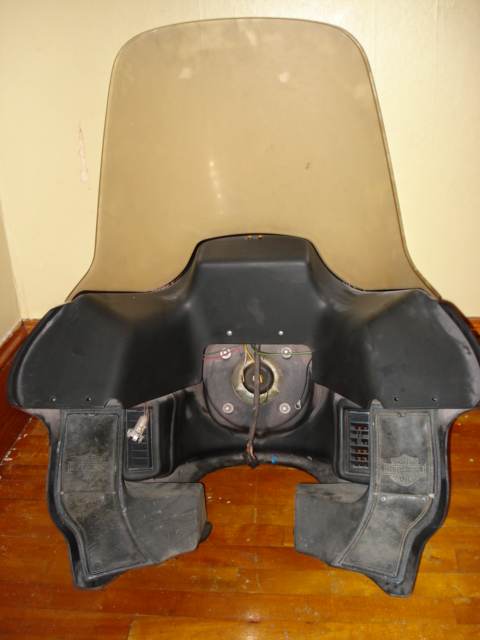 Of all the stock take off parts that came with the bike, I would say these are the prize. They are FXRT lowers. Hard to find, even harder to find in good condition. These are like new take offs in stock paint. All the original hardware is still attached.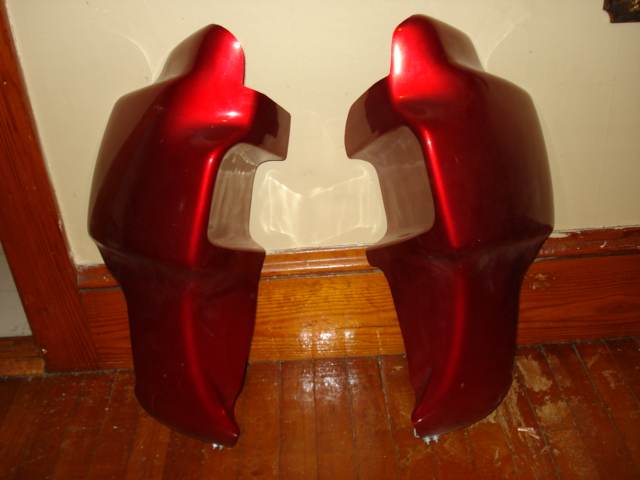 A couple of sets of stock clam shell style saddlebags came with the bike as well. I like the Police style bags I previously posted but the clam shell bags are starting to grow on me. The police bags incorporate the tail lights into the mounts while the clam shell do not. One of the clam shell sets is the original that came with the bike when new. They are old and abused and show extensive wear, cracks, chips, broken latches etc.
For this year I plan on just riding the bike and will use the police bags. Next winter when I tear it down for the complete rebuild, I have decided to go with the stock clam shell bags. A set of new takes off came with the other parts as well.
When I was checking out the parts after I returned home from picking up the bike, I opened one of the bags to check the overall condition. I was surprised to find that the original soft removable bags were inside and in like new condition.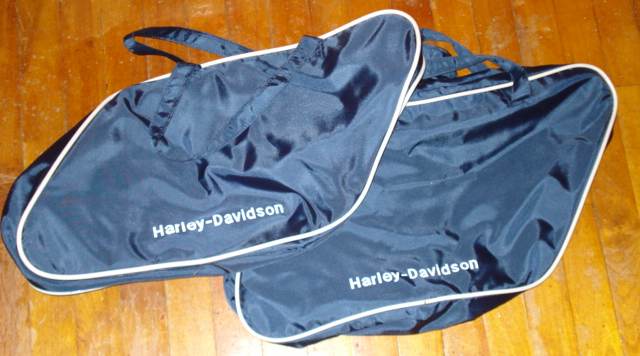 The original Tour pack also came with the bike. It has some minor problems like a hinge that is made from a finish nail. Although I don't plan on having the tour pack on the bike, I figure I will set it up for it just in case.