You may have noticed, this softail frame has the shocks out in the open. This was done intentionally. On a stock softail frame the shocks are under the transmission. In this frame the oil tank goes under transmission and the shocks are moved to the top, in place of the oil tank. In the original design of the frame the shocks are covered with a piece of metal to give the look of an oiltank (see picture below). We thought the shocks being up at the top was too cool to hide !! So the springs were sent to chrome, the body's were polished and the battery box that goes between them was remade in stainless and polished to reflect the shocks. Then the tabs on the frame that held the fake oiltank were cut off and filed down.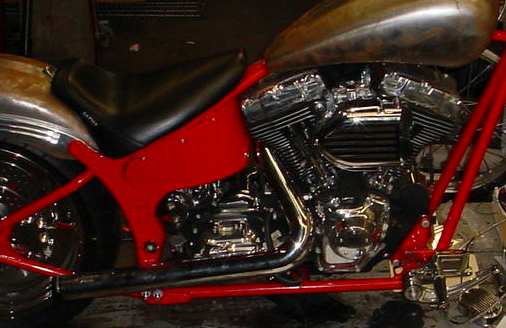 When the bike came in looking like the picture in the previous post, it had a custom regulator mount (see first picture).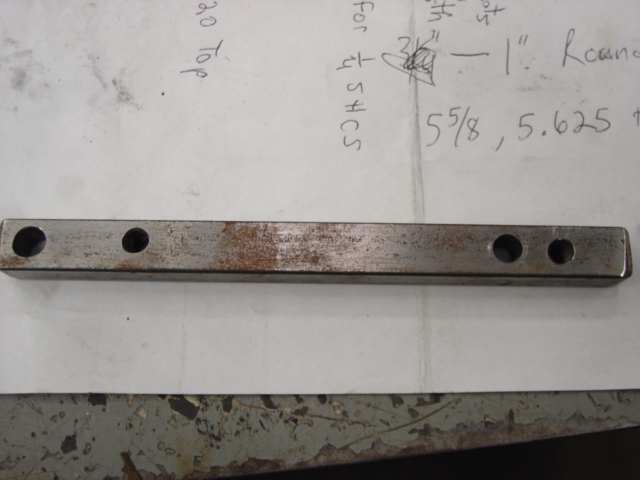 This is where the regulator mounts. The bracket was made to center the regulator between the frame rails.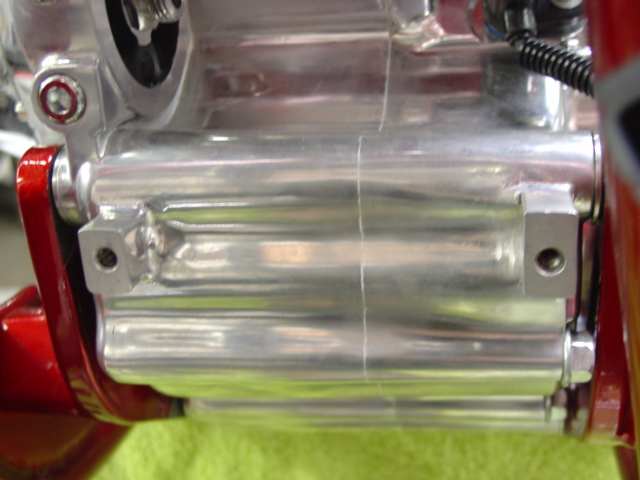 So I measured everything up and drew diagram with dimensions for the machinist. I picked a larger piece of aluminum to make it out of, 1" round stock. This allowed me to counter sink the bolt heads so they don't interfere with regulator. Spacers were required with the initial bracket supplied. And the polished rounded bracket matched the front of the engine better.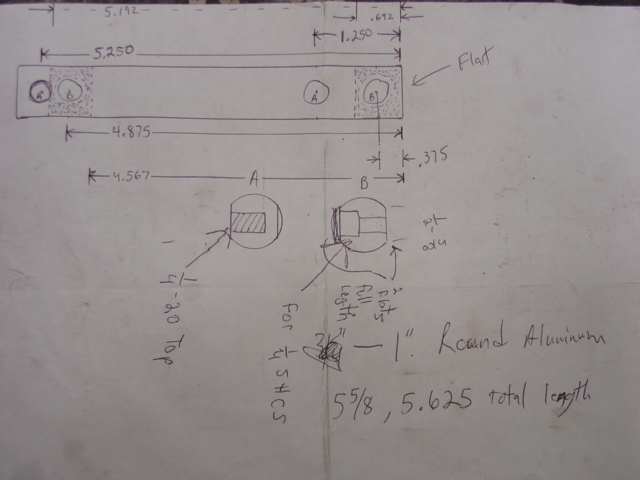 The part was made to spec.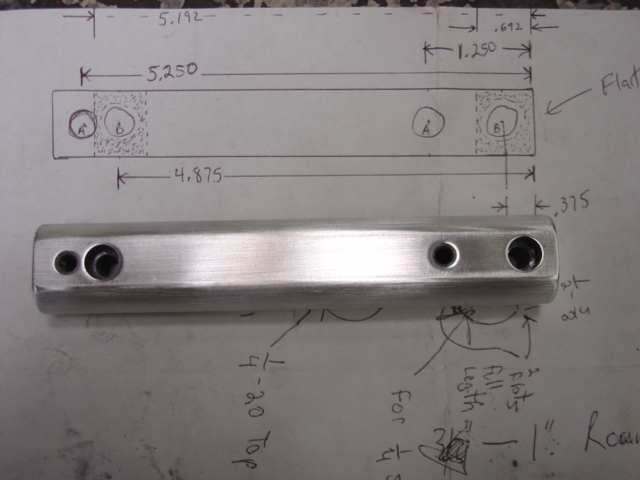 ]I polished the bracket and it fit perfectly.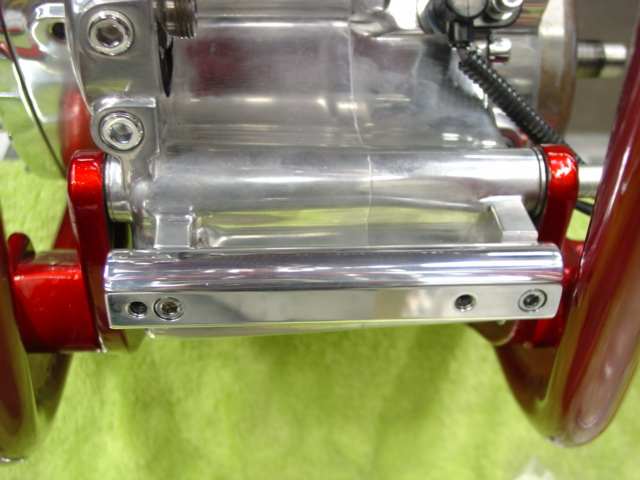 Then I mounted the regulator and it fit without any problems. It seemed to be centered between the frame tubes very nicely.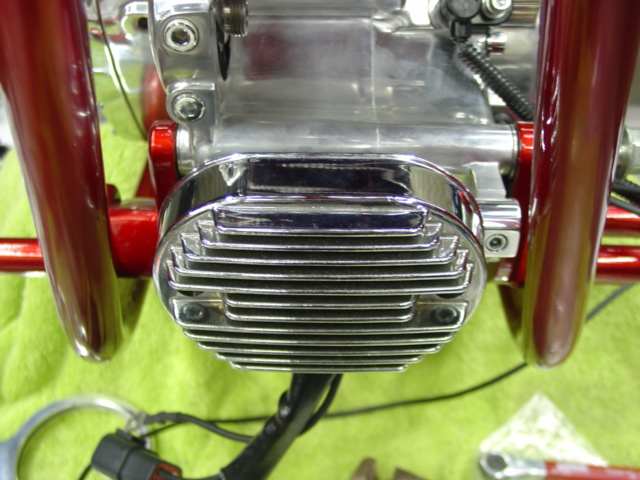 Back side view.
Overall look on the bike.