How to stretch a tank.
This is the tank that we used in the "Twin Cam Custom Build" thread.
We started with a one piece custom tank. Then cut up a piece
of oaktag (folder) to see how it would look and what we wanted
it to look like.
Then we took a piece of sheet metal and marked it with a
sharpie so we could judge how it was bending. We then
cut the piece out that would wrap around the front of the
seat. Next we tack welded it onto the top of the gas tank
as we bent it around the sides.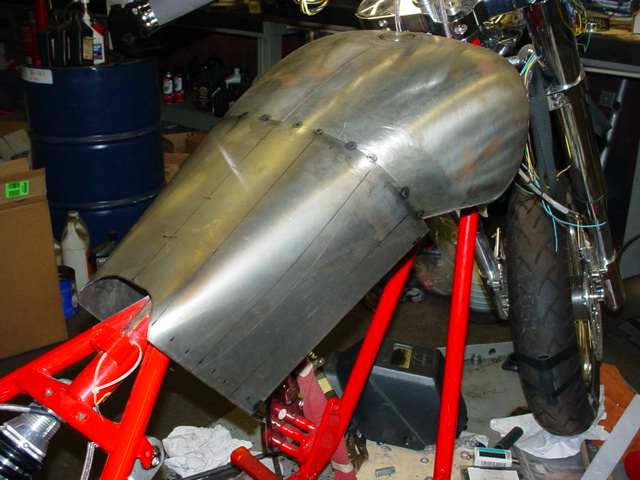 Underside view after tacking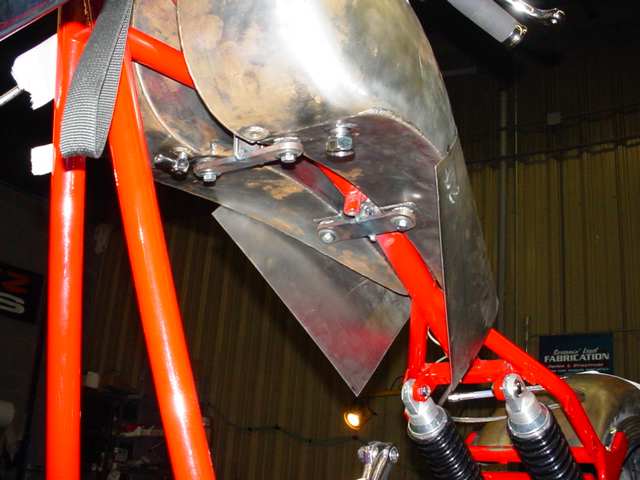 Here you can see the center alignment and the tank inside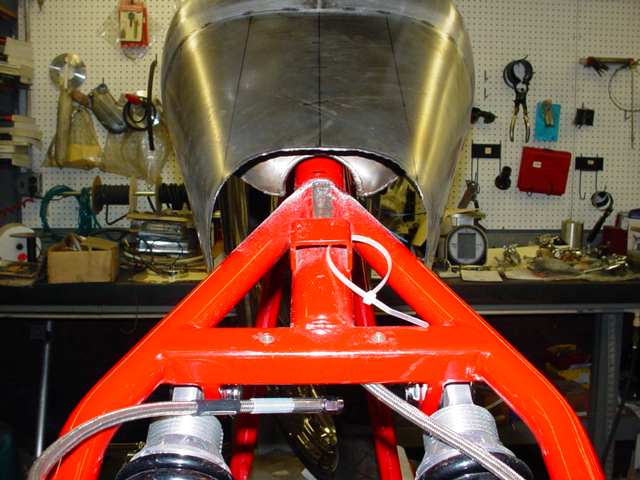 We then removed the tank, flipped it over and marked it to cut off
the excess sheet metal.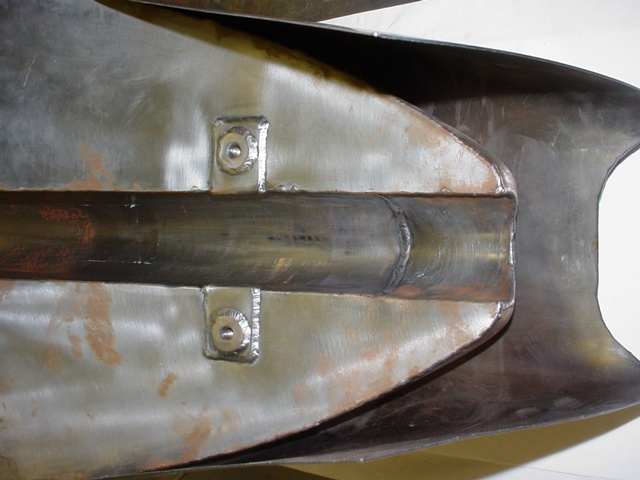 After trimming the excess sheet metal I cut pieces to fill in the bottom and tacked them in place.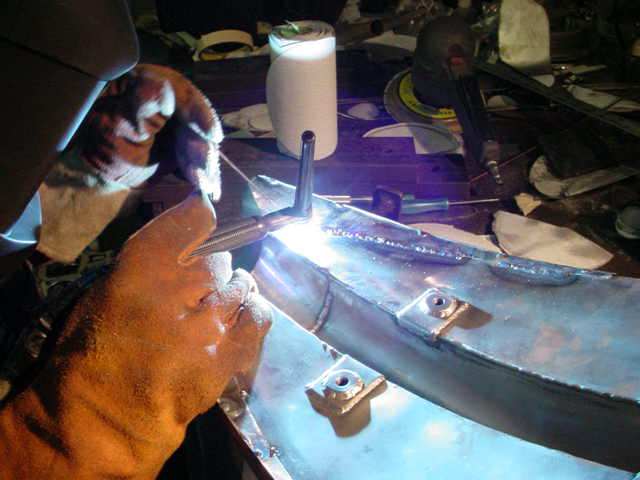 Once the bottom was made, I cut 2 pieces of sheet metal to form the new end of the tank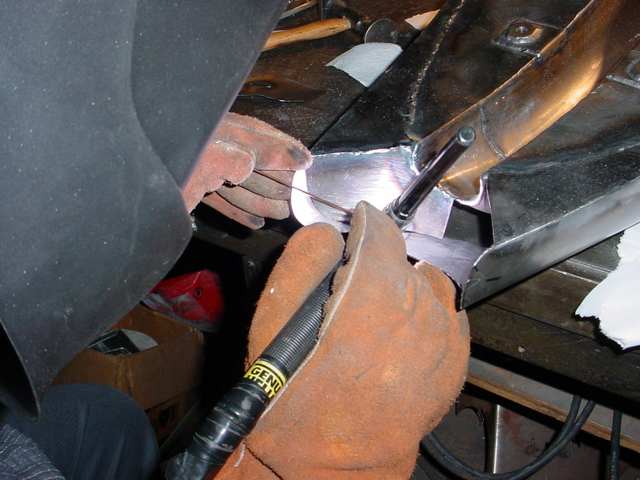 After the tank was painted and had gold leaf applied. It is dull because is doesn't have clear applied yet.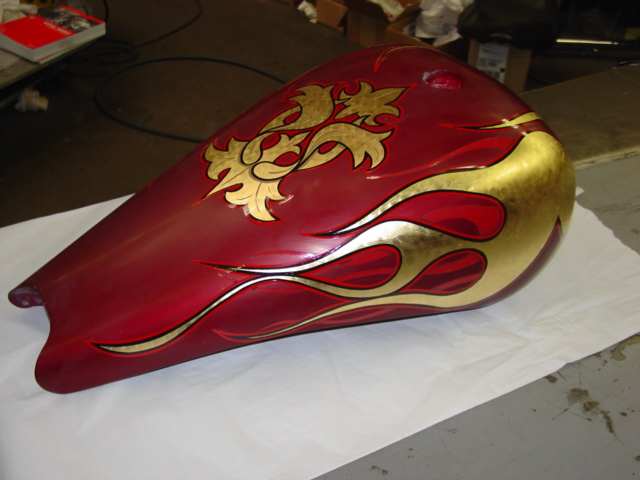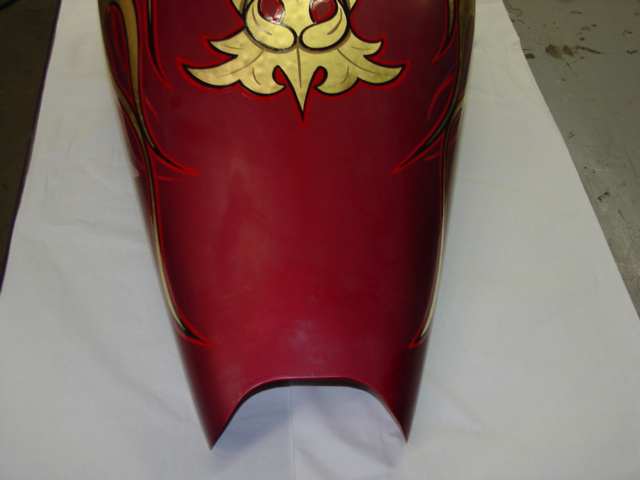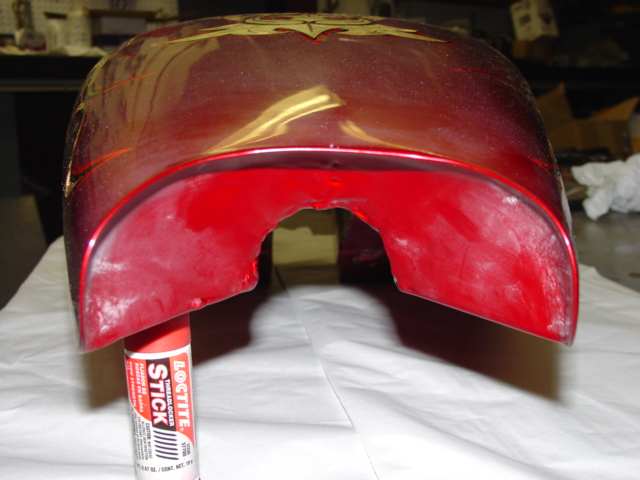 Finished tank on the bike