This is a friends bike, the engine just stopped running.
A little blue loc-tite could of prevented this.
Piston top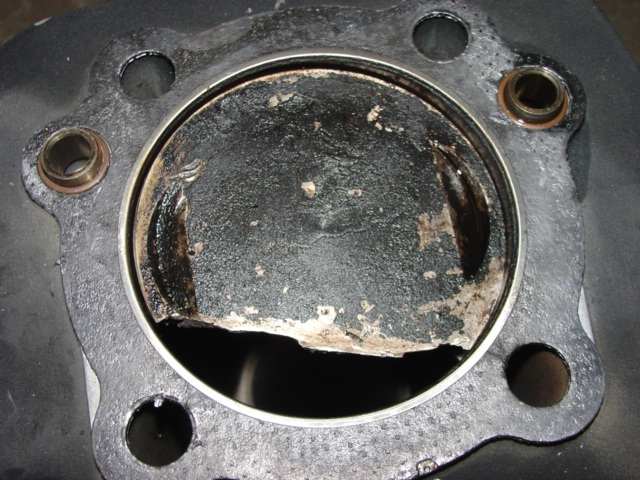 Piston top still in cylinder
Piston bottom still attached to connecting rod. Can you identify what the red arrow is pointing to, the arrow pointing left is a close up.
Matching cylinder head
Arrows point to other damage, note valve still open (bent valve)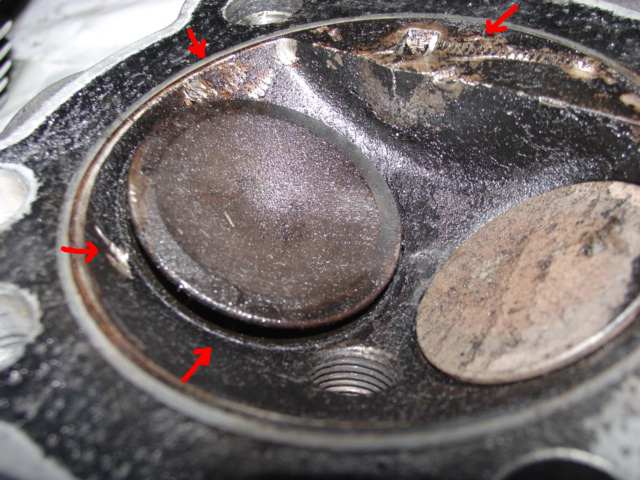 Valve guided damage.
The bolt you see the fossil of in the head and piston came from a hypertech air cleaner.