The fork lock on the lower tree didn't match up with the one on the frame. I could have cut the tabs off the frame but I didn't want to butcher the frame. So I chose to cut it off the lower tree. I rounded the aluminum and polished it where the tab used to be. When the bike comes apart next winter for the transmission and swingarm upgrades, I will address the fork lock too.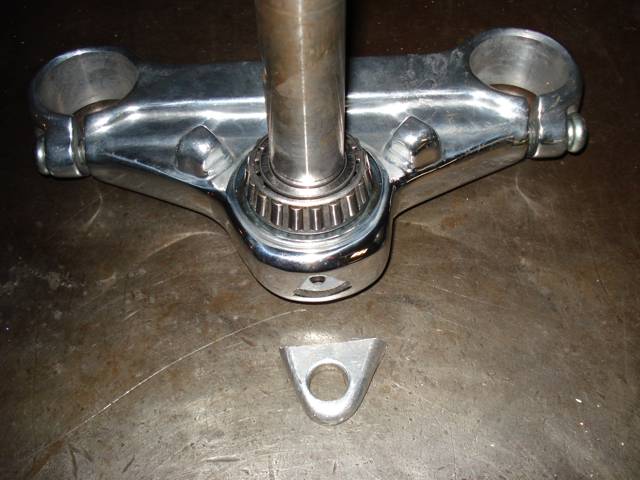 When I removed the stock frontend I removed the handlebars as an assembly and layed them on the tank. This photo is after mounting the new frontend. Note the rubber around the fork tubes, these are the fork stops. When turned they hit the fairing support bracket.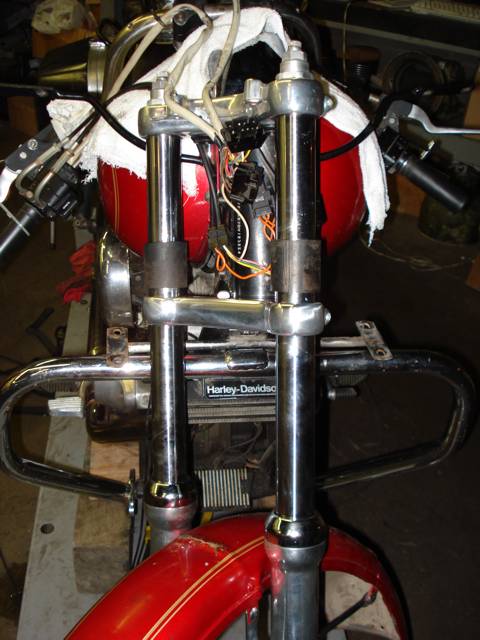 After mounting the handlebars, it was time to get the front brakes working. I used AN-3 fittings and braided lines with a black covering. This helps retain a stock appearance. The stock fender bolted right up. It is in rough shape and a have a couple nice spares but they aren't red so the stock one stays for now.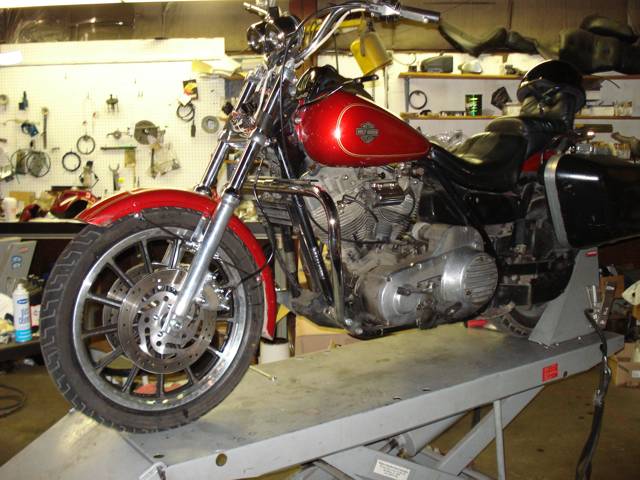 Last was to mount the fairing. It fit with the new front end without any modification. I made some adjustments to the frontend preload, dampening and rebound and took it for a ride. WOW what a difference the frontend made. The bike handles and rides like a dream now. In its day the stock frontend with the anti-dive was about as good as it got but after 24 years it was tired and antique. It's nice to have brakes that actually stop the bike.
Overall I suspect this is going to be the single nicest upgrade done to this bike.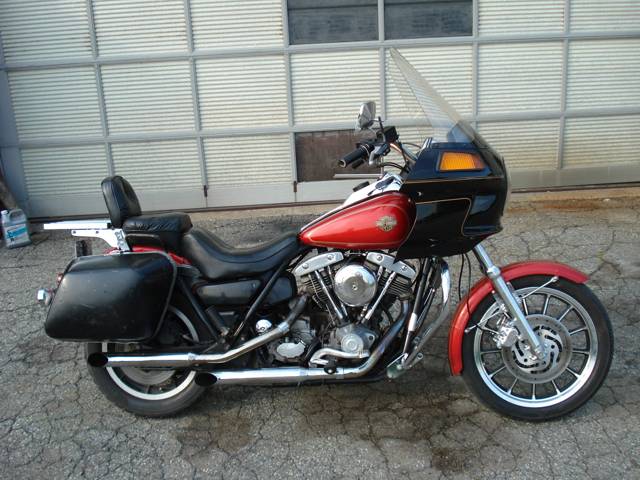 The following weekend I mounted the foot-boards. It was straight forward. I find them more comfortable when riding.