Today I started on the front end conversion. On the stock front end the wire go through the top triple tree. Rather than removing all the wires from the connector, I decided to cut the triple tree to get the wires out.
I took this picture after I cut the piece out but it shows the cluster of wires.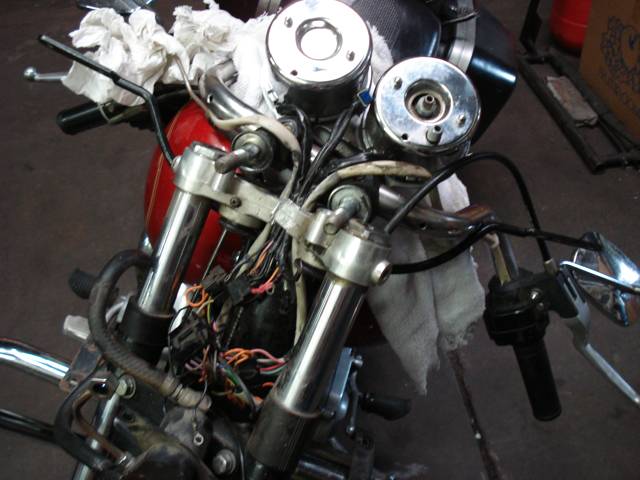 I used a sawzall and carefully cut about 3/4 of the way through the aluminum in front of the wires. I didn't want to risk cutting any wires.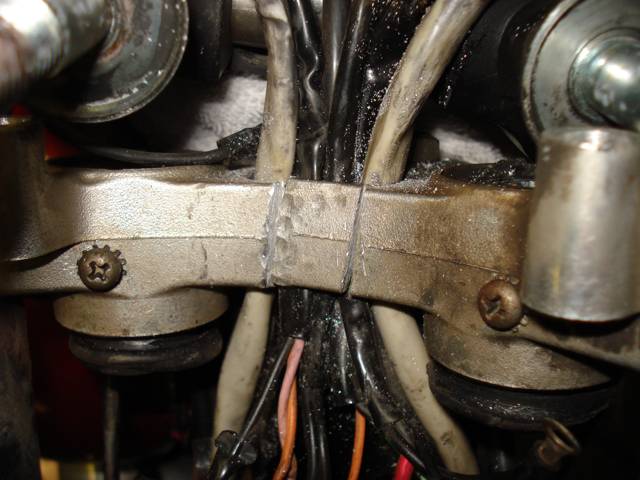 I then used a small ball pean hammer and broke the aluminum piece out of the way.