The FINISHED Product !!!!!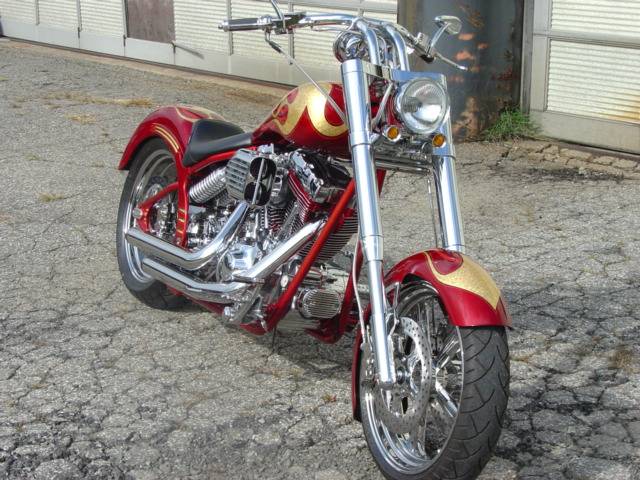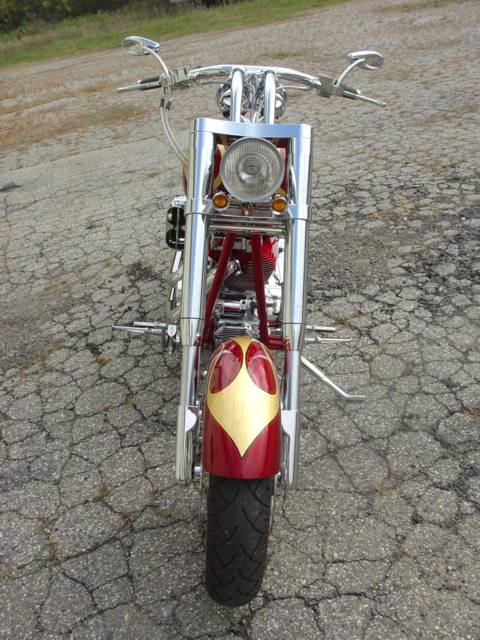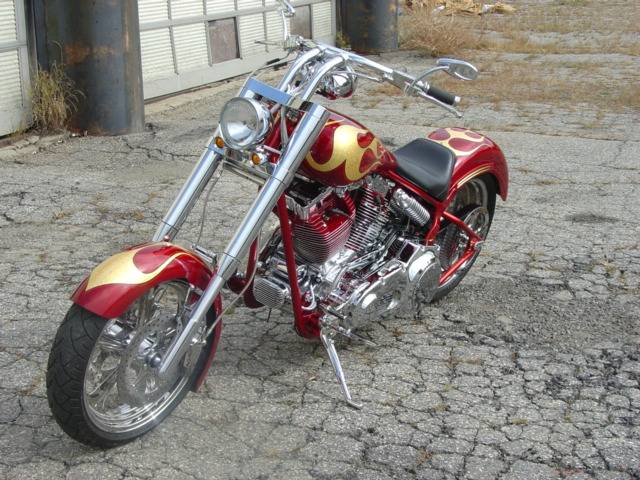 From the rear.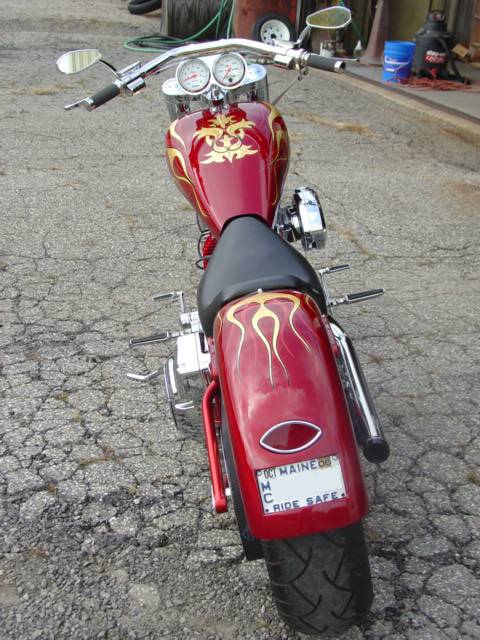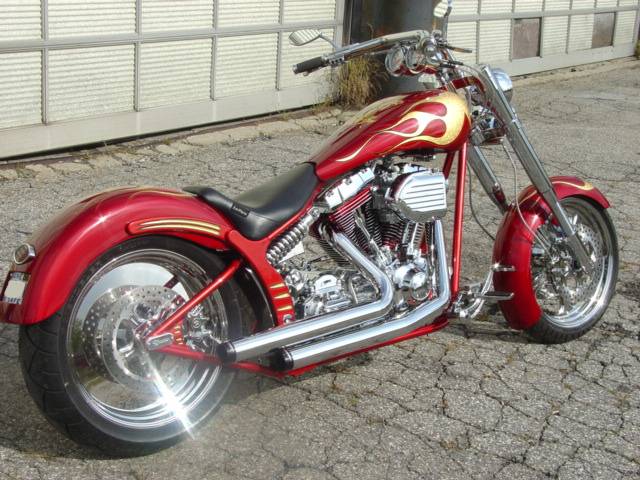 Drivetrain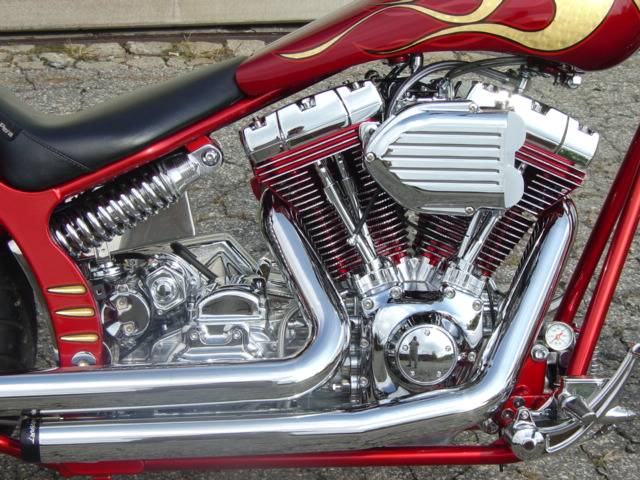 I didn't even have to tell the owner to smile, you couldn't peel the smile off his face if you wanted to.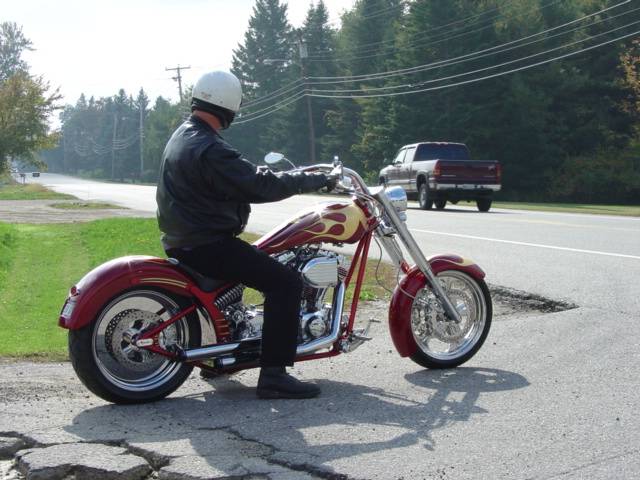 Off into the sunset he rode !!
Video of the first run !!
Right click the link and select "save as" and save it to your PC.
This helps reduce my bandwidth usage if you view it more than once.
Thanks
http://www.springer.ws/firstrun1.wmv
Here is a walk around of the bike.
http://www.springer.ws/bike1.wmv